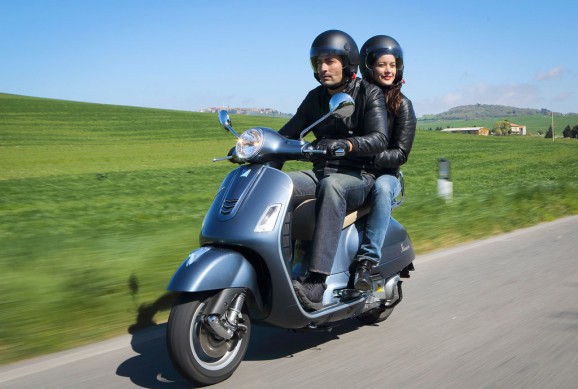 Whether you're just beginning to learn how to ride a scooter, or you're an experienced driver, it's always important to think carefully before purchasing a new one. Make sure you're taking the time to shop around and find the right model for you and avoid wasting money. There are a few things you should be thinking about to help you make your decision. Here are some of those points below.
Experience
Consider how much experience you have as a driver when you're looking for a new scooter. If you're beginning to learn, getting a model that has less power and will be easier to control is a good idea. You're much more vulnerable on a scooter or motorcycle than you are in a car, which is why you must be able to control the model you're riding. Once you have passed your CBT and have more experience in handling vehicles like these, then you can look to moving onto one with more engine power.
Budget
Like any purchase, your budget will come into play when choosing a new scooter. If you're a first-time buyer or learner, you might want to select a cheaper model until you get used to riding. However, make sure the scooter you're buying is in good condition, especially if you're buying it second-hand. While you might not want to spend a fortune on your first one, don't be ripped off by sellers who are just trying to get rid of a useless scooter for a fee. Always check the tire wear, breaks, paperwork, etc., and ask for a test drive.
Brand
The brand isn't the most important thing to think about when looking to buy a new scooter or motorbike, but everyone has brands they trust or are completely loyal to. We offer a vast range of brands at BMG, and we are also Suzuki bike dealers, a popular brand of choice. Of course, your budget will likely affect your choice too, as they vary in prices.
Purpose
Consider the purpose of your scooter. Are you only going to be using it for casual rides at the weekend? Or will this be your primary mode of transportation? If it's the latter, think about additional things you will need, such as room for grocery shopping, how much distance you need to travel daily and how much fuel that will require, etc. All of this will affect the type of model you choose.
Consider Extra Costs
Finally, make sure you have factored in the additional costs of MOT, road tax and fuel before you make your final purchase. These things are likely to affect your budget on the vehicle itself, but things like fuel, in particular, can be costly. Depending on the size of your scooter, you could end up paying a lot for this in the long run. Think about the extra costs of running your scooter to factor into your overall spend. Buying a scooter or motorbike should be a great experience and lead you to your ideal purchase. Remember to think about these things before you buy!