BMG Scooters and Vespa
The Vespa scooter is the most iconic scooter in the world. First produced just after the second world war, it brought mobility to the masses. BMG scooters have over twenty five years experience dealing with vespa and have a vast array of Vespa Scooters for sale.
The Vespa is unique and the only scooter in the world to be made out of steel. It is what is known as a monocoque which means its body is the chassis.These come in two chassis sizes. The Vespa Primavera range and the Vespa Elettrica range use the small chassis whereas the Vespa GTS range have a larger chassis.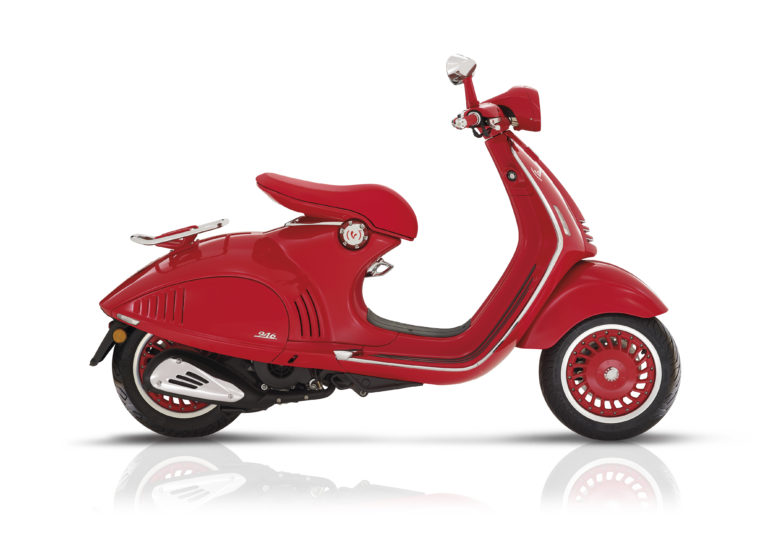 Vespa 946 Red